About Beach Floyd
With a career spanning nearly 50 years, 15 studio albums, and countless live shows from London's UFO club to massive stadiums and arenas worldwide, Pink Floyd is without a doubt one of the most influential and commercially successful groups in popular music history.  Sadly, while the opportunity will never exist to see all the members of Pink Floyd perform live together again, their legacy lives on in Virginia's own Beach Floyd.
Five musicians (and one bass player) with a passion for the music, history, and conceptual genius that made Pink Floyd a worldwide phenomenon have come together to bring a piece of that experience to the Mid-Atlantic and beyond.
Beach Floyd brings the iconic lyrics, expressive guitars, distinctive organs, driving bass and thundering drums together with a dazzling neo-psychedellic light show and a catalogue of music sure to delight both the casual listener and die hard enthusiast.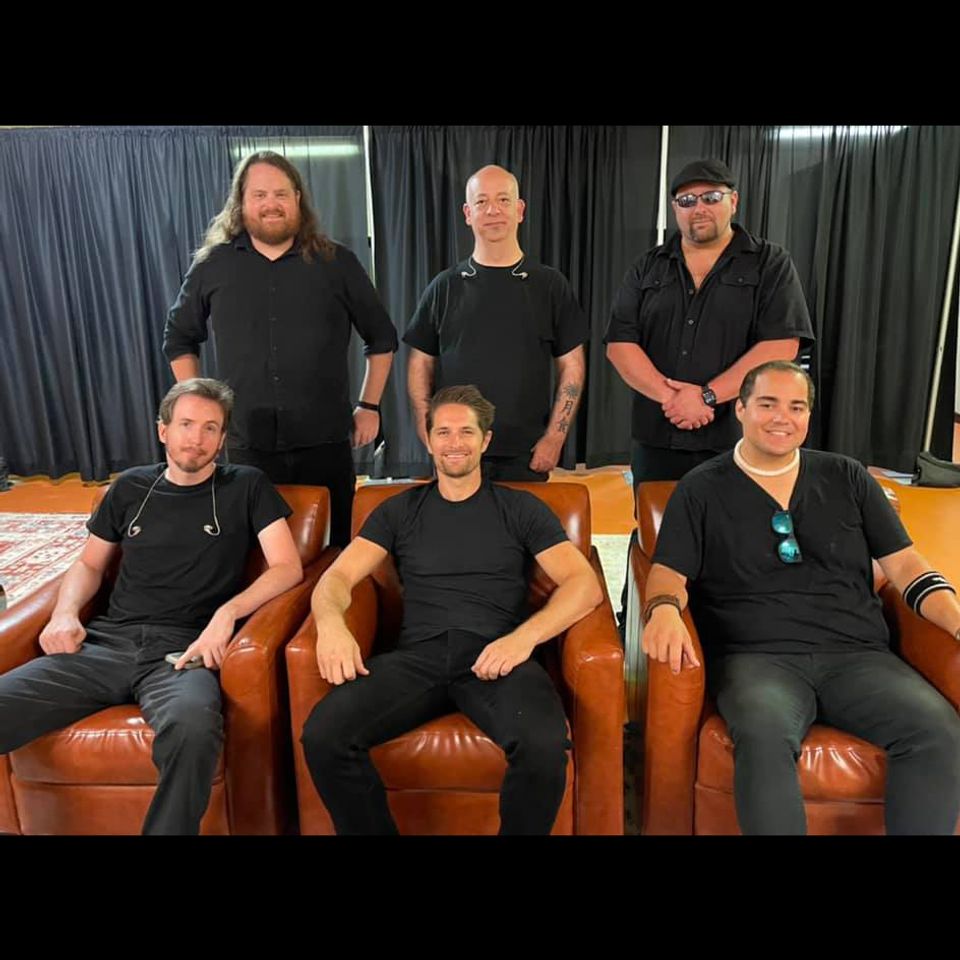 Here they are in broad daylight
Clockwise from upper left: Kevin, Nick, Dave, It's Vince, Tom, John
While we realize the smooth dude with the cool hat in the upper right is a total thirst trap,  there's five other dudes in the band that deserve some attention too.  Keep scrolling.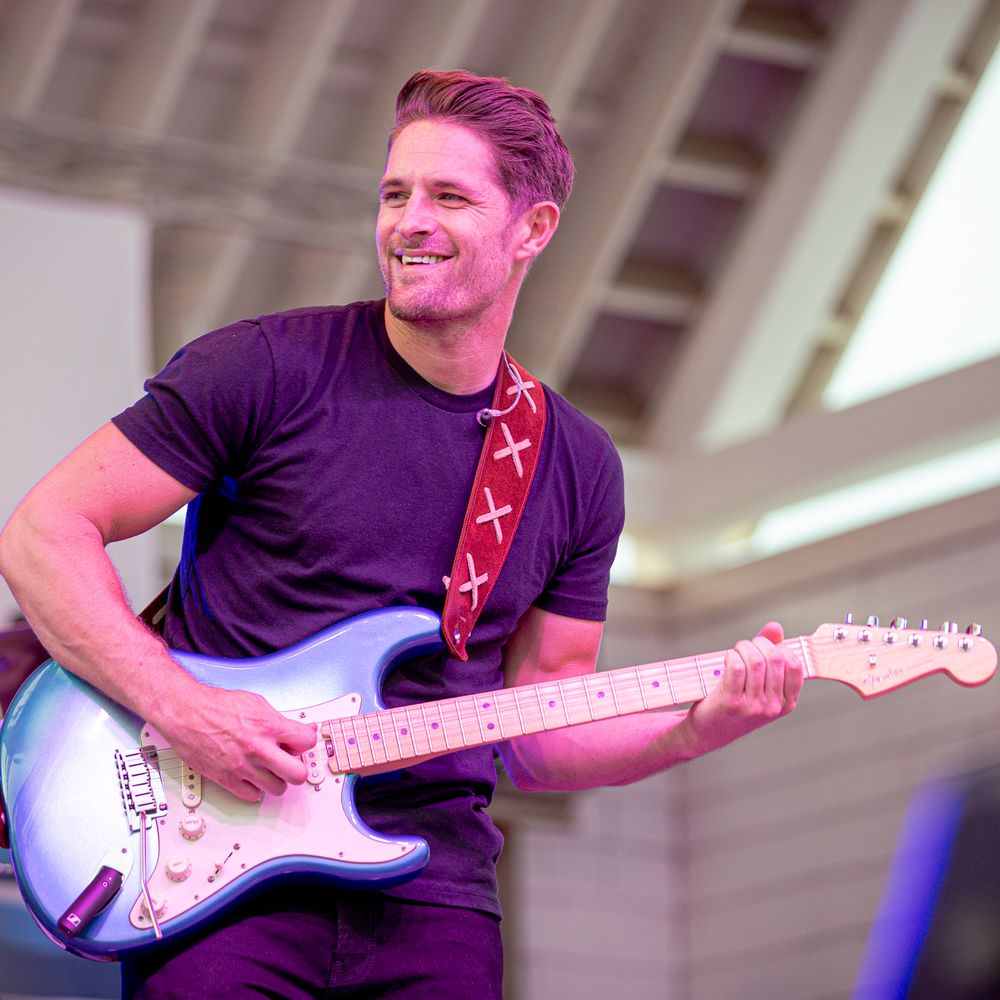 Tom Zimmerman
Guitars, Vocals, Kazoo
Juggling acoustic and electric guitars as well as vocals, Tom also handles much of the minutiae of running the band, for which the rest of us are eternally grateful.  When not playing guitar and singing, he pulls his fuzzy yellow balls out of an airtight can, and beats them savagely with a racquet. Voted best abs in Beach Floyd, a title he holds due to the fact that he probably has the ONLY abs in Beach Floyd.  Ask him about his Peloton.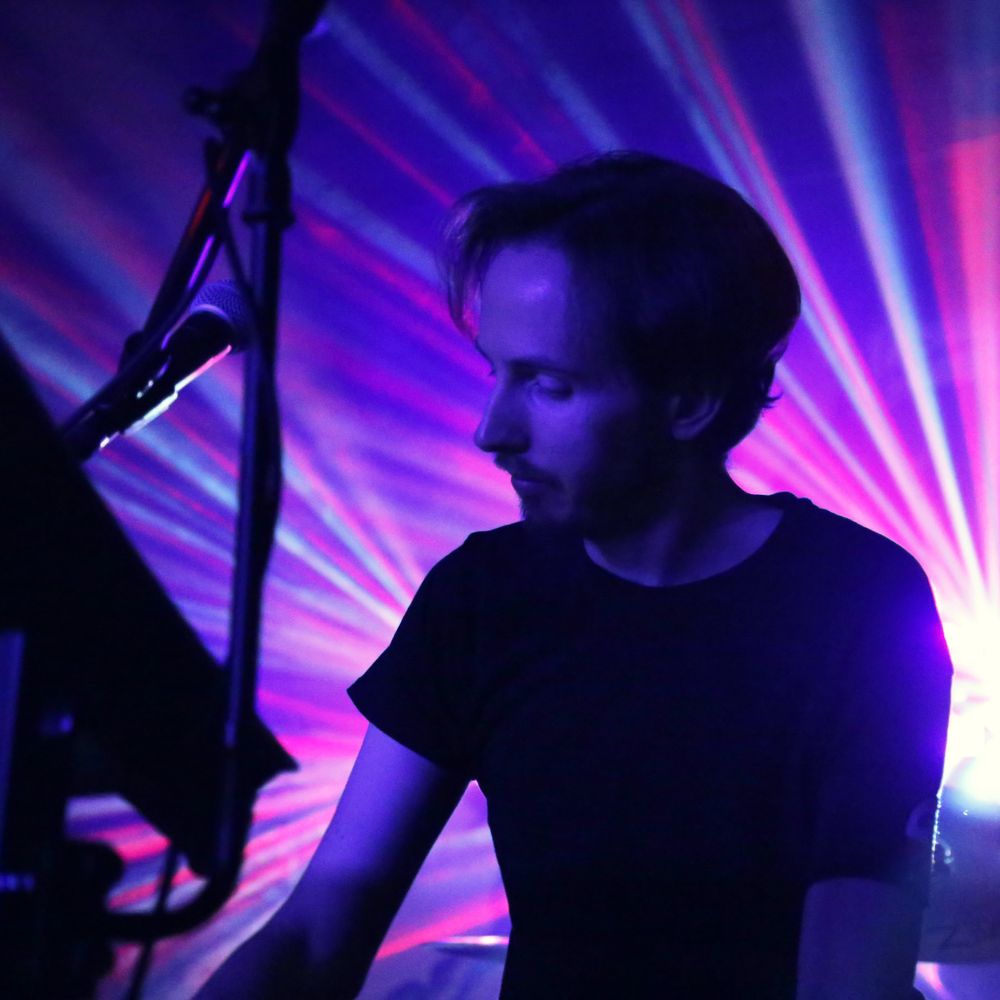 John Bowman
Keyboards, Vocals, emails
John takes a dazzling array of buttons, knobs, and levers and makes really cool sounds with them, and even sings at the same time.  Also an expert at cable management.  Ancient Egyptians would have mummified him in specially prepared strips of Velcro.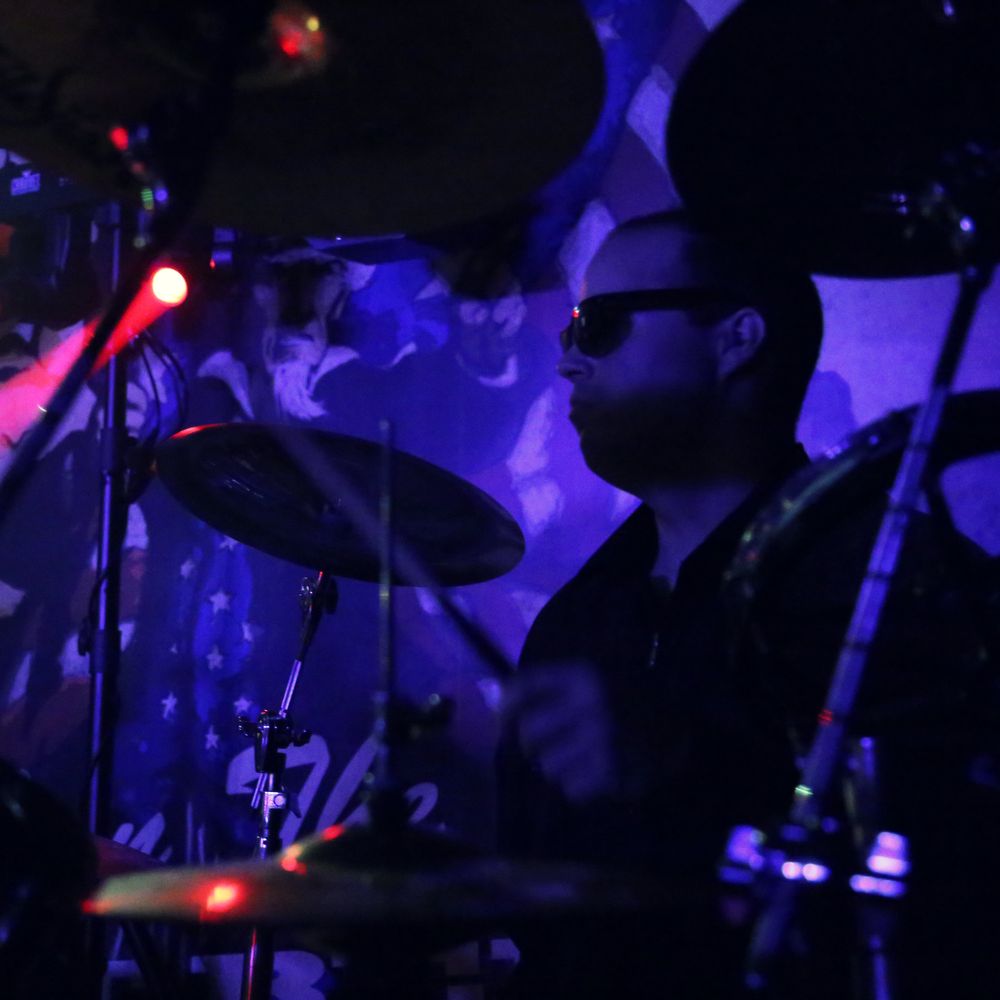 "It's Vince" DiRosa
Drums, Percussion, Ambience Coordinator
This guy makes noise by banging on things.  A cyborg, he was sent back in time to eliminate the parents of a future resistance leader, but an accidental high wattage burst of Elvis Presley from a nearby radio station scrambled his programming, leading him to take up drums instead.  His name is even a clever anagram for the Swahili word for "LOUD".  Hide your cymbals.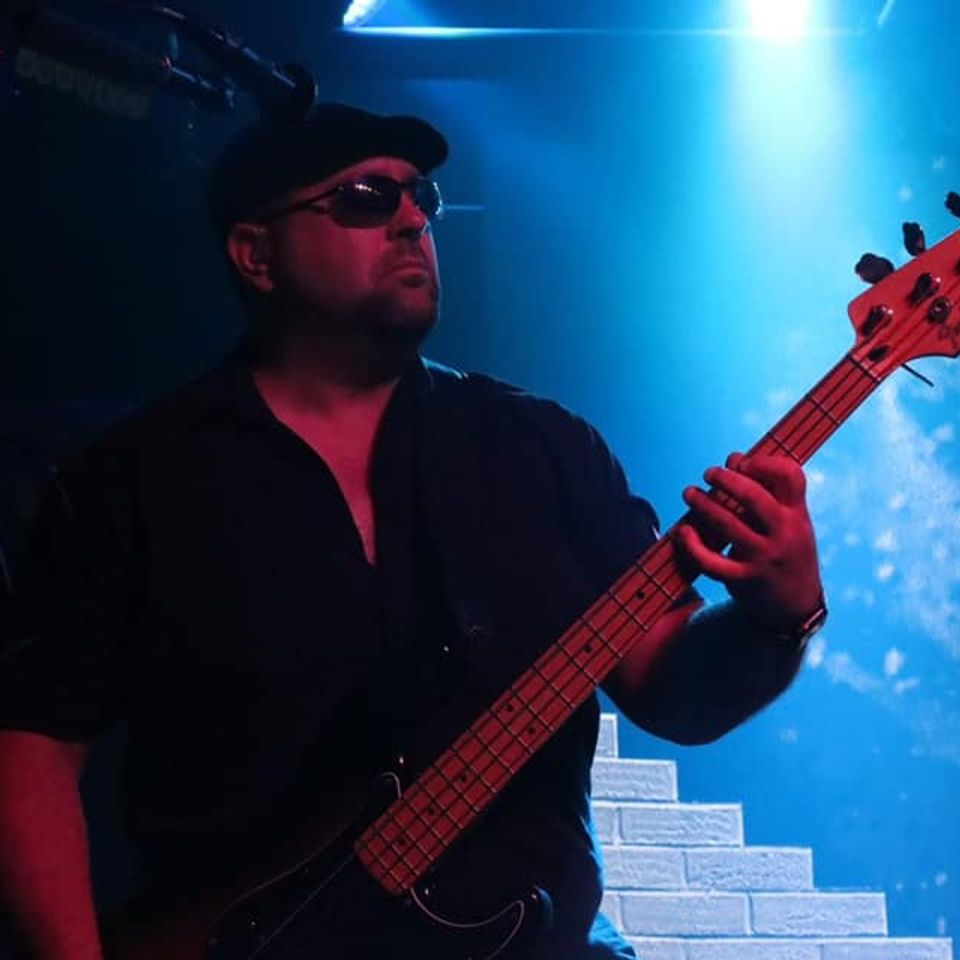 Dave Solus
Bass guitar, Backing Vocals, Anxiety
Dave was originally hired to take some band photos, but got lost on the way home from Pungo and ever since has refused to leave.  His formative years were split between the streets of Chicago and the trailer parks of rural North Carolina, which contributed to his odd sense of humour and unexplained bioluminescence in completely darkened rooms. His singularly warped personality is said to be a unique combination of Back to the Future's Doc Brown, Kevin Smith's Silent Bob, and Doctor Who's late 1970's Fourth Doctor.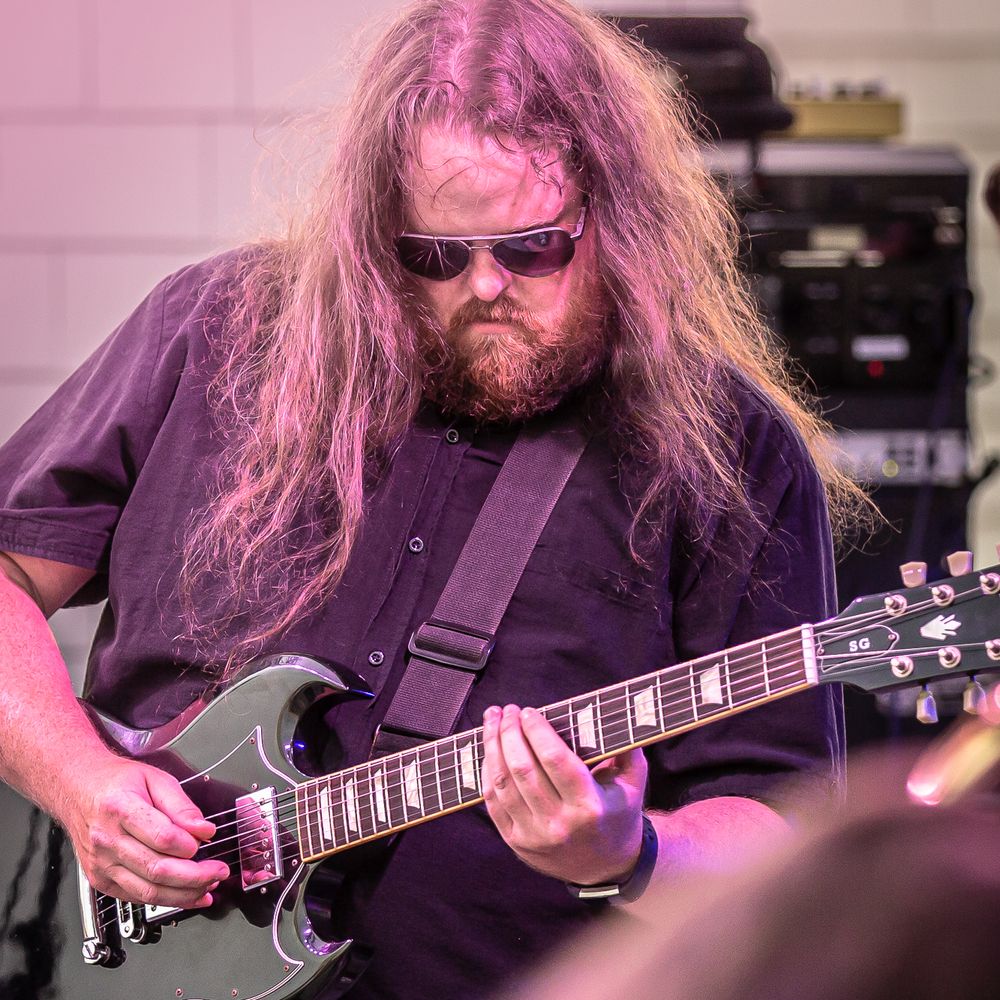 Kevin Mitchell
Guitars, vocals, Physics
Kevin not only makes noise with guitars and his mouth, but even with guitars THROUGH his mouth in the time honoured tradition of Peter Frampton and Joe Walsh.  He also plays the only guitar in the band that has legs.  Always ready to be the life of any party, he is fuelled entirely on chicken wings and stout beer.  He is also highly capable of finding coconuts in places as unlikely as rural New York.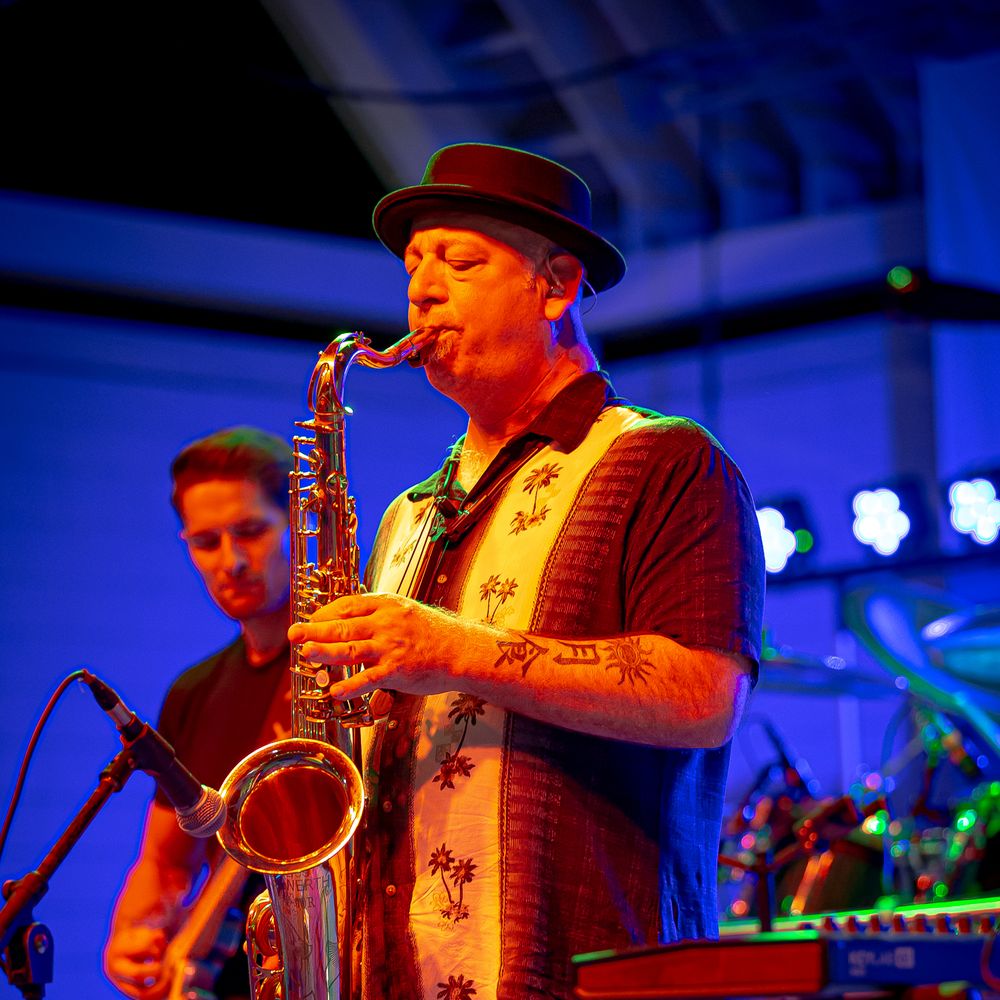 Nick Flores
Wind ninja,Vocals, Keyboards
All we know is Nick was once an elite clandestine special operations musician with a top secret unit of the...  Navy, we think.  See, Nick's recommendation letter was so heavily redacted for national security reasons that we're really not sure.  Legend has it that he can transpose an entire score into the key of B sharp with only his bare hands.  After a transport aircrew insisted on listening to Meat Loaf's "Paradise By the Dashboard Light" on repeat, Nick simply stepped off of the aircraft - at altitude and sans parachute, crashing through the roof of Tom's garage where he simply dusted himself off and flawlessly belted out the sax solo from "Money" in front of the astonished band.  He's been a fixture ever since.